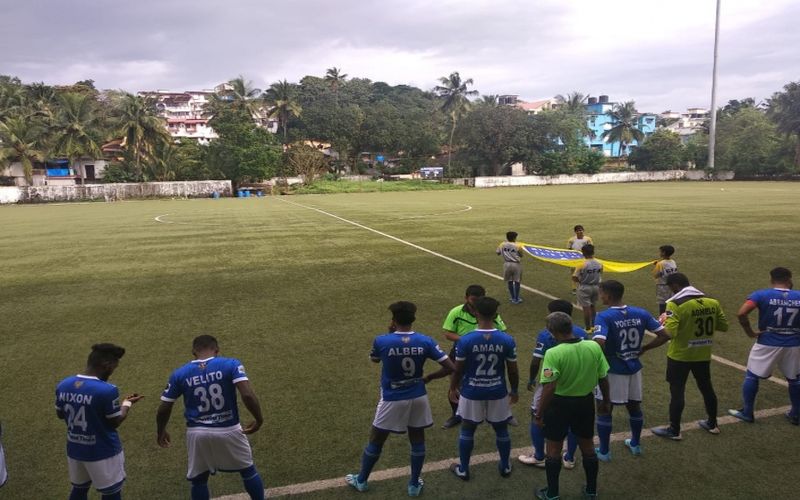 The Story So Far:
The Eagles will play their 16th round of the season in the Goa Professional League and will see the boys come across a Velsao SC Side that they drew up very early in the 2019-20 campaign.
When the lads came across Velsao SC the last time, the boys smashed the travelling side for six and went on a 6 game unbeaten run that saw the lads conquer every team they hosted and visited.
With the lads facing the side again, it has turned out to be a game of utmost importance, with the boy playing 4 and drawing 4 on the trot, it has become a do or die situation to revive their campaign in the hopes to be crowned state champions.
The Opposition:
After 14 games in their season, the outfit has been off the pace this campaign, earning just 2 wins, they find themselves at the bottom of the league standings.
With not much going for the hosts this season, the eagles will be vary as at the end of the day, this is football and anything is possible.
Players To Watch:
Neeraj Parekh: With an Assist and a Goal in his last two outings, the Young Winger is certainly beginning to find his feet in Samir Naik's system. Watch out for his left leg that has been causing a whole lot of issues for sturdy defenses and goalkeepers.
Edwin Viegas: After having to depute in the backline that was riddled with injuries, the young boy has had taken his chance beautifully. With around 180+ minutes under his belt already he has hardly put a foot wrong in the 2 games. Adding to that, his last-minute equalizer in the last outing will mean the young lad will definitely be buzzing with confidence.