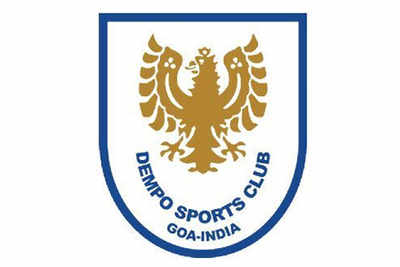 Story So Far:
Two Wins – Two Draws & Two Losses. Currently in sixth, with 11 points in 7 games, the Eagles have certainly not been at their best this season and will be hoping to change that with 4 games left to play!
With Injuries to crucial players having contributed to the stop–start campaign for the boys so far, the Eagles will have to regroup and show character if they are to finish strong in the League. A win tomorrow will push the team into second place in the league, a point below Salgaocar FC who would still have two games in hand with 16 points.
Opposition:
The newly-promoted side find themselves, placed 11th in the league, with 4 points in 6 games!
Although this may not make for very presentable viewing, with a game in hand, a win could catapult them into 8th place in the blink of an eye and the whole nature of their season could change in an instant. With a record of 1 win, 1 draw & 4 losses so far in the campaign, the side will be looking for something to separate them from the bottom end of the pack and the Relegation Zone.
Dempo Sports Club currently sits in sixth place with 11 points in 7 games.
Player To Watch:
Danstan Ferandes: In his first season with the Dempo SC Senior team, Danstan has shown a level of maturity and determination that has made him one of Samir Naik's most trusted players on the field. Promoted from the Under 18's last season, The Under 20 Lad has so far played an incredible 608 Minutes of Football in just 7 games!
Playing alongside the experienced Kirtikesh Gadekar, the combination between the two is definitely one you cannot miss, with both the lads being instrumental in everything the Eagles do going forward.
Number Game:
13 – The Number of Goals Scored by Dempo Sports Club at this stage in the competition.
8 – The Number of different Goal Scorers for the Club at this stage in the competition.
3 – Goals scored by Club Top Scorer Beevan DMello at this stage in the competition.
3 – Assists provided by Richard Cardoz at this stage in the competition.
2 – The Number of Clean Sheets earned by Goalkeeper Melroy Fernandes at this stage in the competition.
1.7 – Average Goals scored per game at this stage in the competition.