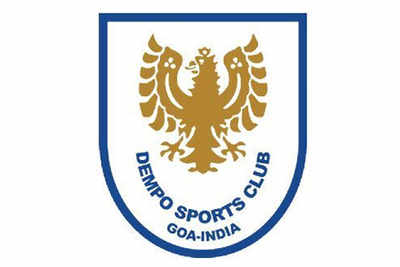 The Story So Far:
1 game played, 1 win, 4 goals scored & 1 conceded. The Eagles ended Round 1 of the Goa Professional League, as the only team to have scored more than 3 goals against any opposition, with their resounding 4-1 win against SESA FA. With both Dempo forwards opening their accounts for the season, Beevan D'Mello and Uttam Rai will be hoping to be the difference-makers once again at Duler and continue the Eagle's fine run of form that has continued since last season.
Guardian Angles come into today's game, as one of only four teams to earn a Clean Sheet in Round 1 of the Goa Professional League. With a solid defense and an engine of a midfield, the hosts are primed to cause quite a few upsets in the league this season and will be hoping to earn their second win on the season after edging Panjim Footballers 1-0.
With a contrast of styles being displayed by both teams in the opening rounds, and both resulting in a victory for each teams, today's fixture promises to be quite the stylistic match-up from a neutral standpoint.
The Opposition:
After Round 1 of the Selvel Goa Professional League, Guardian Angels see themselves placed 5th, joint in points with Dempo Sports Club, who are placed 1st with 3 points.
With the likes of Sporting Clube De Goa and Youth Club of Manora scheduled to play their first-round on 14th February 2020, these are extremely early days in the season. The Eagles will know that the table at this stage, is not be dwelled too highly upon but that being said, the clean sheet earned against Panjim Footballers means the hosts will be entering this game on a high and will be hoping to build on their previous outing. With many league teams choosing to field younger sides in the division, the hosts will be keen to pick off several big scalps this season and the Eagles are as big as they come.
Players To Watch:
Uttam Rai: A well-taken brace on his return to the club means Uttam is definitely our player to watch. The Former Indian National Team striker will be hoping to build on his last performance and get on the score sheet once again and provide the difference for Samir's side. Apart from the goals, Uttam also brings to the team, clever movement off the ball and huge match day experience despite his relatively young age, a definite bonus to the Eagle's young side.