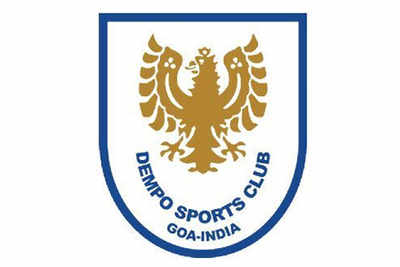 Dempo Sports Club would like to announce that the club has registered the below squad for the Goa Professional League. This includes 11 players that have been promoted from the Under 18 Team, including 3 Academy Players.
After an impressive show in the Hero Elite League, Ryan Souza, Kanaiya Kamti, Darrell Mascarenhas, Necio Maristo Fernandes, Velanco Elisson Rodrigues, Myron Flaviano Fernandes, Vinay Harji, Danstan Randall Fernandes, Nigel Fernandes, Saiesh Bagkar and Aman Govekar have all gotten the nod, and been promoted to the Senior Team.
The Eagles have also added a few new faces to the team, with Melroy Fernandes, Gaurav Vaigankar, and Richard Cardozo, joining the team from ARA FC, Calangute Association, and SESA FA respectively.
In the Coaching Department, the team remains the same from last year, Samir Naik, Richard Sanchez, and Camilo Gonsalves will serve as Head Coach, Assistant/Goalkeeping Coach, and Manager respectively, with Jason Fernandes serving as the Team Physiotherapist.
The Dempo Sports Club's squad for the 2020/21 season of the Selvel Goa Professional League is as follows:
Goalkeepers: Ryan Souza, Wellyster Mendes, Melroy Fernandes
Defenders: Edwin Viegas, Kanaiya Kamti, Shallum Pires, Shubham Malvankar, Darrell Mascarenhas, Gaurav Vaigankar
Midfielders: Ariston Costa, Suraj Hadkonkar, Kirtikesh Gadekar, Necio Maristo Fernandes
Velanco Elisson Rodrigues, Niraj Parekh, Myron Flaviano Fernandes, Alber Gonsalves
Vinay Harji, Richard Cardoz, Nigel Fernandes, Pedro Gonsalves, Pruthvesh Pednekar, Rajat Harijan, Danstan Randall Fernandes, Desmon Pereira, Saiesh Bagkar.
Forwards: Aman Govekar, Beevan Karol D'Mello, Latesh Mandrekar.