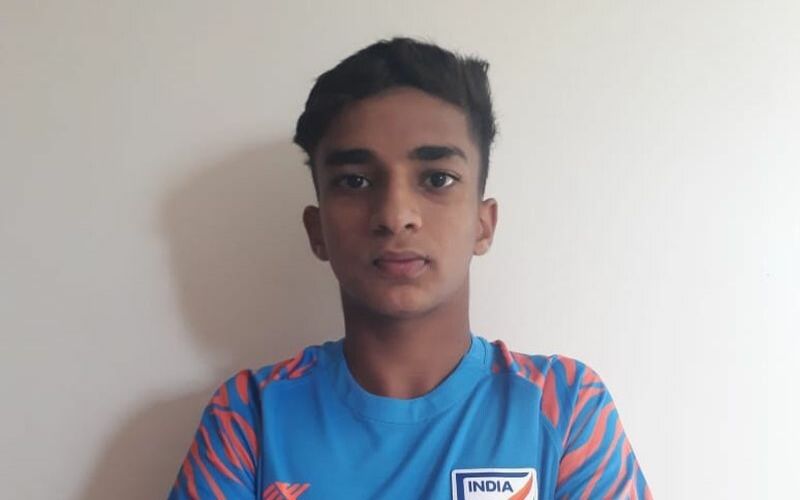 The football academy set up by the Dempo Group as recently as in June 2017 has proved to be a nursery of excellence already, with one of its first recruits, a midfielder- defender, Shameek Vas, being the only Goan boy selected by the Indian coach for the Under Fifteen South Asian Football Federation Cup championship played in Kalyani, West Bengal from the 21st to the 31st August, 2019. This has led to an even more exciting international opportunity as we shall see.
Shameek Vas, a promising, fourteen-year old lad hailing from Porvorim, was enrolled by his mother, Cheryl Vas, from the academy's inception itself, training, studying and living with two dozen other interns. Submitting to the discipline and regimen of training formulated by international South African senior coach and the Academy's Technical Director, Katz Naidoo, and Academy coach, Remus Gomes, Shameek developed steadily, becoming eligible himself to go international on being selected by SAFF to join Team India.
Acquitting himself as a responsible member of the U-15 team, Shameek came on as a substitute and played for 25 minutes in the opening match with Nepal, the eventual finalists, who were beaten 5-0 by India. India beat Bhutan in their next match by a greater margin, 7-0, with Shameek part of the playing eleven. India proved superior to Sri Lanka and Bangladesh, too, qualifying beforehand to be in the finals, where they humbled Nepal again.
The team that played so emphatically, Shameek included, was found suitable, boy to boy, for the AFC Cup Under Sixteen Championship to be played later this month in Tashkent, Uzbekistan.
Dempo SC Academy is surely going places! Thrilled by the global ceiling being broken so soon by one of their interns, the Academy promoter, Shrinivas V Dempo, had this to say, "I had just spoken of my delight at Shameek's feat, his two-year focus and dedication in training with us, that took him to the height of early success in the tried and tested Dempo tradition. I spoke of the motivational effect this achievement would surely have on his fellow interns. Little did we imagine that a stronger motivation was coming up just round the corner – the AFC call-up! My best wishes to Shameek!" Echoing his pleasure, Technical Director Katz Naidoo messaged his congratulations from South Africa to the youngster, and Coach Remus Gomes expressed his quiet confidence that the lad would meet with soccer success surely, based on the hunger with which he would absorb the technical skills imparted by the Director and Coaches during his internship. "It's the Dempo way of preparing youngsters – inspirational motivation, professional training and global success!", affirms Gomes.