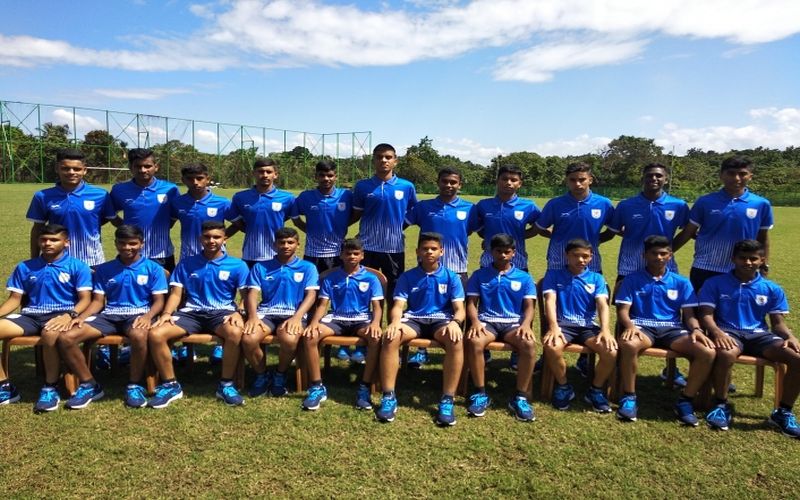 Dempo Sports Club – Academy Team
A congested fixture list in the GFA Under 16 League means that in less than 2 months, the Dempo Academy Team will not only start but also finish their campaign for state supremacy and the hunt for their first piece of silverware of the season.
With the team playing every other team by the 21st of November 2019, it is an ideal time to look back at the season gone by and begin to form an idea if the boys do indeed fit the billing for being called title contenders
Goa Football Association Under 16 League Review:
With Six games played in the GFA Under 16 First Division League so far, we have indeed reached the halfway stage of the 2019-20 season.
In this space in time, the boys have managed to collectively amass a total of 6 wins, finding the back of the net a ridiculous 31 times and managing 5 clean sheets in the bargain (Conceding just one goal).
With half the season already behind us, the boys find themselves sitting at the top of the league standings and having just another 6 more games to play to clinch the title.
A possession-based style of play has seen the academy dominating most games from the off, with the game almost certainly beginning and finishing in the opposition half.
Off the ball, a high press means that the transition between Defense and Attack is quick, making teams think twice about the number of bodies they commit forward.
However, even with the outstanding performances, Coach Remus Gomes has already warned his Young Eagles that the league format is indeed a marathon and not a sprint and in spite of the campaign so far, the job is far from done.
With 6 more games to play, the title is still anyone's to win but more importantly the boys to lose and like all marathons, the important thing is not the start but the finish.
Stand Out Numbers So Far:
21: The number of goals the boys have scored at home in 4 games.
15: The number of Goals captain Shreyash Naik has scored in 6 games.
11: The number of different goal scorers to have their names of the score sheet.
9: The number of goals scored against SAI Training Centre and Churchill Brothers respectively.
6: The number of games played & won.
5: The number of clean sheets the Dempo Academy boys have kept in 6 home and away games.
1: The number of goals conceded in 6 games.
The boys will kick start the second half of the GFA Under 16 League by taking on Sporting Clube De Goa away at the Don Bosco Panjim Ground on 23rd November 2019.