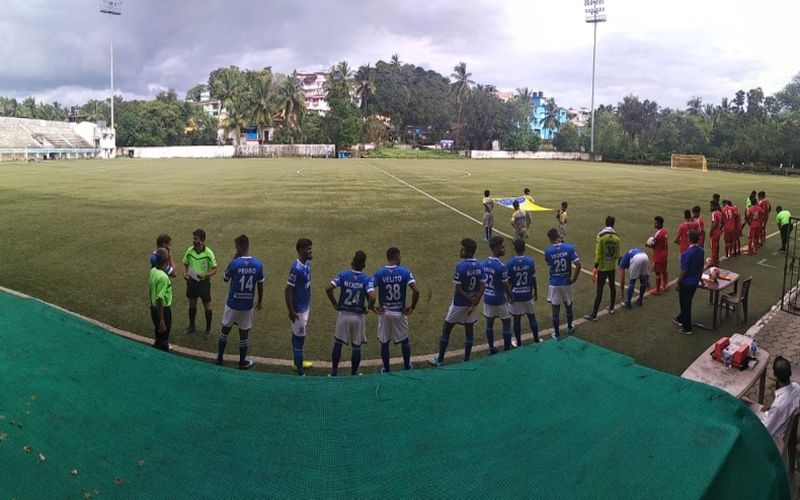 Dempo Sports Club – Senior Team
With the league having gone by as soon as it started, the Golden Eagles already find themselves at the Half-Way stage of the campaign.
Pipped as title contenders at the start of the 2019-20 season, the Half-Way stage is an ideal point to look back at the fixtures and results gone by.
Goa Football Association – Goa Professional League Review:
With 11 games played in the GFA Professional League so far, we have indeed reached the halfway stage of the 2019-20 season.
In that space of time, the boys have lost only 2 games and currently sit in second place, with Sporting Clube De Goa leading the pack with 24 points.
After dropping points to Sporting Clube De Goa in the 2nd round of the campaign, Samir Naik's boys went on an unbeaten run of 6 games, finding the back of the net 18 times, including shifting 6 past Velsao SC.
With Sporting Clube De Goa and Churchill Brothers being the only two teams to have beaten the Eagles so far, the boys could have found themselves higher up in the rankings if not for goalless stalemates against Vasco SC and Panjim Footballers, dropping easy points against two teams ranked lower than the boys in the standings.
With a defensive line that has kept 8 clean sheets so far this campaign, the Golden Eagles season has suffered from a misfiring attack. In their last 4 games, the Eagles have found the net just three times, all three goals coming at the end of regulation time and the beginning of extra time. A worrying trend for Samir Naik.
Stand Out Numbers So Far:
23: The number of goals the Eagles have scored so far.
8: The number of different Goal Scorers to have their names of the score sheet.
8: The number of Clean Sheets the team has won so far.
6: The number of Goals scored against Velsao SC in a single game.
6: The number of Goals conceded so far this campaign.
5: The number of Goals Joaquim Abranches has scored in the league.
5: The number of Clean Sheets Luis Baretto has amassed in his 6 games since his debut.
The boys will kick start the second half of their campaign in the GFA Goa Professional League by taking on Sporting Clube De Goa at home at ELLA Ground on 14th November 2019.