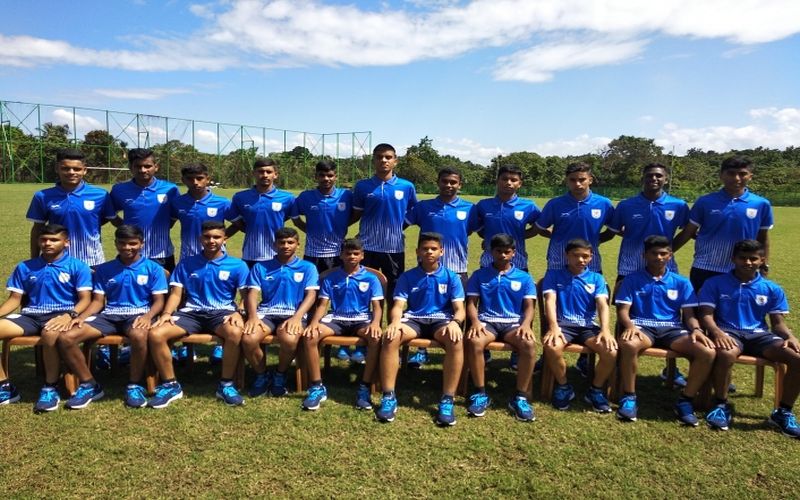 The Golden Eagles Academy Team shift 9 past Churchill Brothers, Win the title with 2 games to spare.
The Golden Eagles Academy team annihilated Churchill Brothers, netting nine and conceding zero!
The boys dominated the game right from the get-go and could have had the lead as early as the 5th minute, Shervwin Abranches unable to connect from a Shamik Vas Cross.
Top scorer Shreaysh Naik had his first sight at goal, moments later, but the captain's effort saw his shot thwarted by the opposition Goalkeeper who looked to have started the game quite well.
As the game began to progress, Rajan Kumar began to see himself get more and more time on the ball, orchestrating the eagles attack, he played in Shreyash Naik again whose effort wasn't enough to warrant a goal.
With the general way the game was progressing, It was only a matter of time before the Eagles found their first goal of the evening, Shamik Vas's pinpoint cross in the 42nd minute was met by Shervwin Abranches who made no mistake in finding the goal. As quickly as the game restarted, Shreyash Naik had his name in the book again, the clinical forward making his presence felt in the 43rd minute.
The quick blitz from Remus Gomes's boys meant they could end the first half with one hand on the title.
In the second half more of the same followed, Arnold Oliveria turned provider for Shreyash Naik who got his 2nd goal of the evening in the 50th minute.
By the 60th minute, the Eagles had added two more goals, Shervin Abranches adding his second whilst Shamik Vas managed to get his name of the score sheet, by now the boys were already cruising, any pre jitters about the big game had long but disappeared.
Shervin Abranches, Arnold Oliveira and Shreyash Naik had been a torn in the Churchill Brothers defence all evening, their good understanding and interplay finally saw Arnold Oliveira get his name on the score sheet who in turn managed to play in Captain Shreayash Naik before the flood gates could close, top Scorer Shreyash Naik made no mistake as he hammered in his 4th of the evening and campaign while Left back Anish Gadar also managed to get his name in the books.
This is the Eagles 10th Straight win of the GFA Under 16 season.