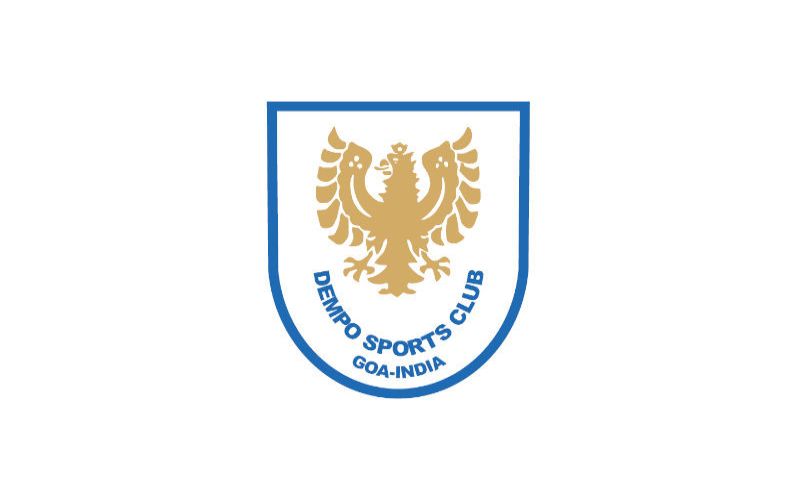 If once can be considered a fluke then twice could be considered as luck, however, to go and win three titles in three consecutive years in the same age group, then the word being used changes to historic.
GFA Under 14 Review.
Coach Pradip Chopdekar and Alexandre Fernandes began their campaign to retain the Under 14 GFA title with a tricky fixture away to fellow contenders Salgaocar FC followed up with an even trickier fixture away to SESA FA.
With the first game being a feisty affair that could have gone either way, a solitary goal from Swavel Furtado was enough, to help the Eagles take all 3 points! However, the festivities were cut short as the second game resulted in a loss to SESA FA that lead to some questions being raised as to if the boys truly had it in them to be considered title challengers.
If the first two games asked questions about the quality of the squad, the next eight answered every single one and then put the matter to bed.
The next three games saw the boys play against, FC Goa, Sporting Clube De Goa and Churchill Brothers FC as they came to the Half Way stage of the league.
Keeping 4 clean sheets and finding the back of the net a total of 17 times, including a seven goal rout of Churchill Brothers at Home, the boys demonstrated that the slow start and minor hiccup were just early season jitters as they began to dominate games and win comfortably.
With the second half of the season following a similar narrative as the first, the boys continued their campaign with a win against Salgaokar FC as their title challenge continued to gain steam, setting them up on a collision course with SESA FA, who were the only team to take points away from them so far.
With the game setting up to be a must-win for the Golden Eagles, the next 70 minutes would be a telling few on the title race. A loss or draw meant that the fate of the title was In the hands of SESA, a win meant it was the Eagles title to lose.
In a quite remarkable display of Skill, Mentality and Tactical Coaching, the boys made short work of the visiting academy dispatching them home with a five-goal margin and continued that form doing the double against FC Goa and Sporting Clube De Goa, hammering 10 goals against the latter away from home.
Just a draw needed in their final game, the boys hammered Churchill Brothers putting 11 past a helpless red machines defense and confirming themselves as champions of Goa!
Speaking about the Victory and the championship, Head Coach, Mr. Pradip Chopdekar, had this to say:
" We dedicate this victory to our late Technical Director Mr. Katz Naidoo Because of whom we are reaping the benefits today. I would also dedicate this victory to our Club Chairman Mr. Dempo who has supported us and the sport through the thick and thin. Finally I would like to thank our new TD Ms. Anju Turambekar, the coaching and support staff and all my players who have put in a lot of hard work to win the title"
Stand Out Numbers in the 2019-20 Campaign:
Games Played: 10
Games Won: 9
Total Number of Goals Scored: 47
Total Number of Goals Conceded: 3
Total Number of Clean Sheets: 8
| | | |
| --- | --- | --- |
| Dempo Sports Club | 1-0 | Salgaokar |
| Dempo Sports Club | 3-2 | Sesa FA |
| Dempo Sports Club | 3-0 | FC Goa |
| Dempo Sports Club | 3-0 | Sporting Clube De Goa |
| Dempo Sports Club | 7-0 | Churchill Brothers |
| Dempo Sports Club | 3-1 | Salgaokar |
| Dempo Sports Club | 5-0 | Sesa FA |
| Dempo Sports Club | 2-0 | FC Goa |
| Dempo Sports Club | 10-0 | Sporting Clube De Goa |
| Dempo Sports Club | 11-0 | Churchill Brothers |