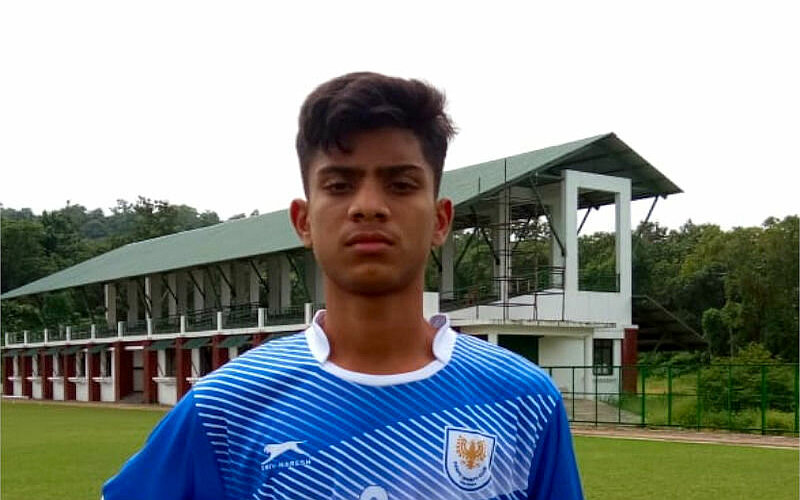 The Academy set up recently by DEMPO is already going places. Close on the heels of Shameek Vas going international, here comes the next fledgling about to take off!
The youngster is Clarence Savio Fernandes from Utorda, living next door to a football pitch, one of the sources of his passion for the game. The stronger source, of course, is his mother, a one-time football player herself, who instilled in him a love for soccer. Clarence fell in love with football but remained unsure of his team on-field position.
Meanwhile Clarence had begun to idolise international soccer stars and his favourite player was the Spaniard, Sergio Ramos, who captains and plays centre-back for Real Madrid. Ramos inspired him to become defender in football, which he is at present, having blossomed into a player with much promise.
Spotted by the AIFF, Clarence was invited to join the Under-17 national squad for its training in Odisha late last month. Since then, Clarence has become part of the national playing eleven!
Expressing gratitude and his and his family's pride at the selection, Clarence says he is raring to make a mark in the League. Proving once again, that DEMPO SC has affixed its stamp the second time on developing young talent at the grassroots, that too, quickly!